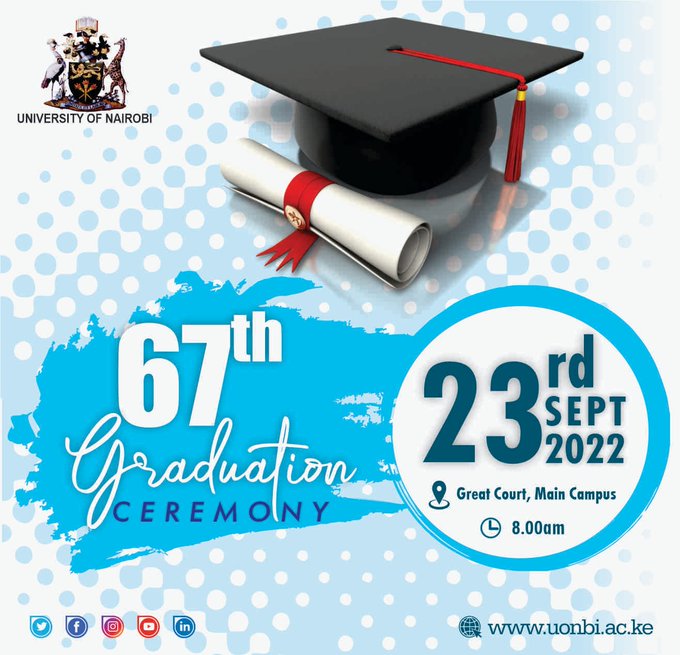 The University of Nairobi wishes to inform all students who qualified for the award of various degrees and diplomas at the end of last academic year (2021/2022) and members of the public, as follows:

1. DATE, VENUE AND MODE
The 67th Graduation Ceremony will be held on Friday, September 23, 2022 commencing at 8.00 a.m. at Taifa Hall. The event will be VIRTUAL, streamed live on UoN's Website - www.uonbi.ac.ke and Facebook page-
 https://www.facebook.com/uonbi.ac.ke.

2. CONFIRMATION OF NAMES
ALL graduands are advised to confirm the ORDER and SPELLING of their names with their respective Deans of Faculties. Use of initials will NOT be allowed. No Corrections will be entertained after graduation.
For further information, please contact:
The Academic Registrar
Tel: 020 491 3065                                      OR
Email: reg-academic@uonbi.ac.ke
Central Examinations Centre
Tel: 020 491 4203/020 491 4204
Mobile phone no: 0700675405
Email: examinations@uonbi.ac.ke