Vision
A centre of excellence in nursing education, research, community service and consultancy with scholars and professionals
Mission
To train nurse professionals, carry out research in current and emerging health issues, provide community service and consultancy.
Our Core Values
• Promote and defend freedom of thought and expression in academic inquiry and activities.
• Nurture responsible professionalism through a culture of mentorship, and role modeling.
• Promote innovative research that address current and evolving health challenges
• Provide leadership in setting the national and international health agenda.
• Initiate and sustain relevant, creative, innovative and inventive research for the benefit of mankind.
• Promote a work environment characterized by team spirit and teamwork.
• Good corporate governance, sensitivity to needs of the society and respect for human rights shall be the hallmark of the College.
• Promote sensitivity and responsiveness to social needs.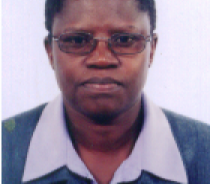 I am delighted to welcome you to the prestigious Department of Nursing Sciences of the University of Nairobi on behalf of faculty and staff. To the students who come from outside the capital city and Kenya, I wish to welcome you to Nairobi.The Department of Nursing Sciences is one of the Departments of the Faculty of Health Sciences and the oldest public institution with regards to training of BScNs in Kenya. Over the years, the programs of the school have expanded to include BScN upgrading courses, Master of Science and Doctor of Philosophy in Nursing.
As a department we are proud of our national and international reputation in producing high caliber clinical nurse practitioners, educators, managers and researchers who are highly respected and hold high status in the Society.The Department is located within Kenyatta National Hospital (KNH) campus and comprises four Thematic Units. These are Administration and Education, Community Health Nursing, Medical –Surgical Nursing and Midwifery and Obstetrics nursing. We commit ourselves to promoting our school and the bigger university values of academic excellence.
We believe that passion for nursing changes lives and therefore encourage our students to reflect on the care they provide. In the words of Virginia Henderson, a renowned Nurse theorist on whose principle's nursing in Kenya is based, we emphasize that our graduates provide care that reflects the unique function of the nurse and care that, they themselves would like to receive as consumers of the nursing services.
At the end of your studies we encourage you to join our alumni and maintain the network through which we share our great experiences and growth in all aspects of our lives. Best of luck with your studies. I am hopeful that your time at our school will be great.
For more information click Here