The University of Nairobi (UoN) Vice Chancellor Prof. Stephen Kiama paid a visit to the College of Health Sciences (CHS) to familiarize himself with the University's support to the government's response to the coronavirus disease (COVID-19) pandemic.
Accompanied by Prof James Machoki, Principal CHS, the VC visited the Institute of Infectious and Tropical Diseases (UNITID) Molecular and Infectious Diseases Laboratory that is under the management of Dr. Jared Mecha.
The laboratory is designated as part of the national laboratory network for COVID-19 testing and is currently supporting COVID-19 testing and surveillance among healthcare workers at Kenyatta National Hospital (KNH) and other ten counties, including Nairobi.
The mass testing exercise of front line healthcare workers for COVID-19 was launched on 14th April by the Ministry of Health (MoH), in collaboration with KNH and UoN UNITID as part of the measures being put in place to combat the pandemic.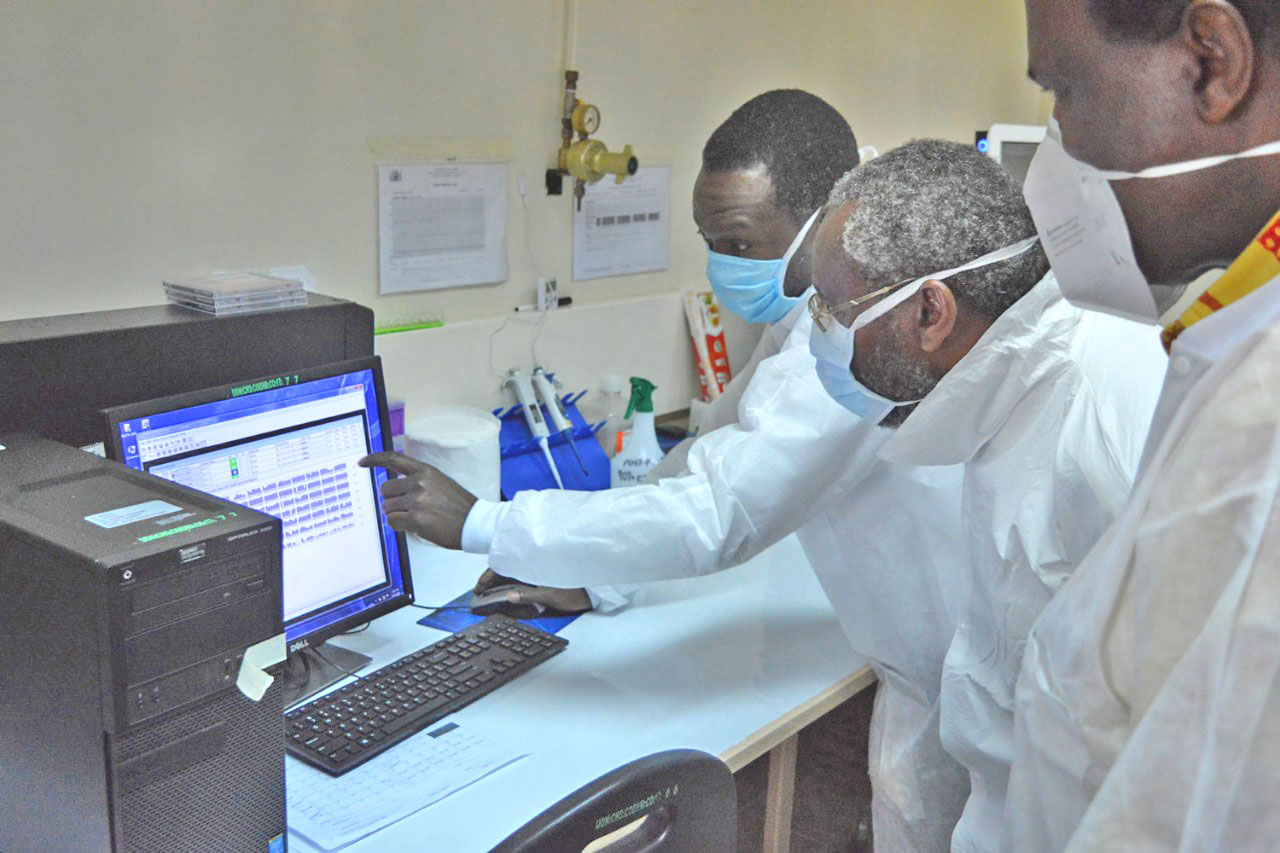 Laboratory assays are carried using high throughput automated equipment, which is on placement by Roche, as part of the national HIV reference laboratory network.
The laboratory is equipped with Roche's state of the art COBAS 6800 machine that has the capability of testing approximately 3000 samples per day on a 24hour basis for COVID-19 infection with results given within 3 to 6 hours.
The machine provides reliable and high-quality results for clinical decision-making for the improved management of suspected COVID-19 patients. Moreover, the machine can also be used to test other viruses apart from the coronaviruses.
The VC thanked UoN's School of Medicine faculty, technical staff, and postgraduate students who have continued to provide essential services at KNH and other partner institutions at the forefront of the national COVID-19 response. 
The Cobas 6800 machine is a game-changer in accelerating the mass testing, isolation and testing of COVID-19.